Mark Evans was the Grubb lab's first PhD student who finished his PhD in 2013.  Following the completion of his PhD he stayed with us as a post-doc to finish up experiments for publications and then moved to San Francisco in June 2014 to take up a post-doc position with Lennart Mucke at the Gladstone Institutes.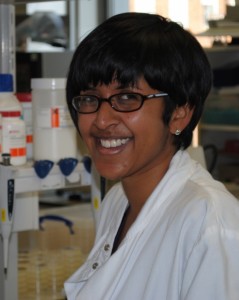 Annisa Chand was an inaugural member of the Grubb lab, helping us set the whole thing up as our Supertechnician from 2010 to 2015.  Annisa not only made sure the lab ran smoothly, she also pioneered a load of cool techniques for us, and got us looking at plasticity in OB dopaminergic neurons for the first time.  She's now doing a post-doc with Frank Heppner at the Department of Neuropathology at the Charite in Berlin.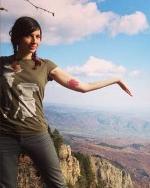 Adna Dumitrescu finished her PhD in the Grubb lab in 2016, after 3 years pioneering zebrafish AISology and live AIS imaging.  She did a mini post-doc with us to finish up the crucial stuff, and then got herself an EU Marie-Curie IntraEuropean Post-Doctoral Fellowship to go and continue her fish focus with Claire Wyart at the ICM in Paris, in collaboration with Dave McLean at Northwestern in Chicago.