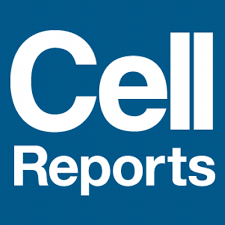 The big news this month is the publication of our latest research paper, co-first-authored by Mark and Adna, and available now at Cell Reports! This story took a lot of work and we're very proud of the final product – having been utterly baffled by our data at first, we think we made sense of it all in the end, and that's extremely satisfying. You can read a lay-friendly summary of the paper, and check out our quote-tastic opinions of our own work, on the departmental website, and the story has already been picked up by others too! The bottom line is this: we found that our favourite part of the neuron, the AIS, can change way quicker than anyone had seen before, and that, all else being equal, this change is tightly linked to alterations in neurons' electrical outputs. And if you're intrigued by that 'all else being equal', good for you – now read the paper!
In the lab we've had a significant student influx, because after successfully securing Distinction grades in the departmental MRes programme, both Chris and Darren decided to come and do their PhDs with us! And while Marwa finished up her MSc project, obtaining Distinction grades for her report and poster presentation, we've welcomed our newest MSc project student Barbara into the lab – she's currently busy learning everything Adna knows (which is pretty much everything anyone knows) about the zebrafish AIS.
Over a busy early autumn period, Matt submitted a couple of grants and gave talks at the Brains & Roses olfaction meeting in London as well as to the Umeå Neuroscience Society in Sweden's Deep North. Adna headed off to the US to represent the lab at this year's SfN Meeting in Chicago, and stayed over in a concerted and targeted job hunt.
We've been very engaging recently, too! One of Elisa's star Brilliant Club students had his essay published, and we hosted a work experience student Regina on the excellent In2Science scheme whose account of her time in the department was also prize-winning. Finally, Duncan from Fifth Sense paid us a visit to talk about olfaction and smell disorders, and we're now hatching plans to do something fun with those guys next year.