Plenty of good news recently!  We found out early this year that we were awarded a 2-year Research Grant from the International Foundation for Research in Paraplegia.  We'll use this to investigate regeneration of the olfactory nerve and the way that plasticity in the brain adapts to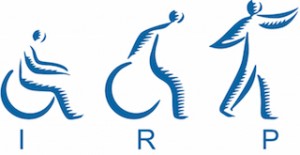 and facilitates that regeneration.  It's a really exciting project that takes the lab in an important new direction, so we can't wait to get started and will be openly recruiting for a Technician post very soon.  Head to our departmental news piece here if you'd like to know a bit more…
We were also recently awarded a Research Project Grant from the Leverhulme Trust, a fantastic independent UK charity that supports academic research in all its forms and who we're extremely proud to be funded by.  This 3-year p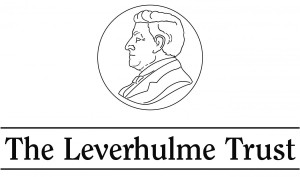 roject will be undertaken in collaboration with Prof Jon Mill's Complex Disease Epigenomics Group at the University of Exeter, and will investigate the links between activity-dependent functional plasticity and epigenetic regulation, all at the single-cell level!  We'll start recruiting for a post-doc to work on this as soon as possible.
And last but by no means least, we got a Responsive Mode grant from the BBSRC as well!  Coming the day after the Leverhulme news, that will almost certainly be the only time we ever get 2 grants in 2 days…  This one's also a 3-year project – for which we'll be recruiting a post-doc soon – and will investigate differences in connectivity between resident and adult-born olfactory bulb neurons.

*******  If you're interested in working with us on any of those projects, please don't hesitate to contact Matt for an informal discussion  *******
Apart from being fortunate in the grant market, Matt also had an Editorial piece on Open Science published recently in the European Journal of Neuroscience – one of a series focusing on the careers of early-stage neuroscientists coming out of the FENS-Kavli Network of Excellence.  You can read it here, and if you're a young PI you can go and complete the associated survey here – it'll only take 20min, honest!  And he spent a really enjoyable day visiting Romain Brette's lab at the Institut de la Vision in Paris, which should hopefully lead to some inventive and productive re-use of our e-phys data.
The big news from the lab is that Adna handed in her thesis at the end of March – well done Adna!  Thankfully she's going to stick around for a little while to polish a few things off and sort out her post-doctoral future.  Talking of which, Rosie passed her viva very successfully in December and has just landed herself a post-doc in Berlin, in the process doubling membership of the Grubb Lab alumni branch in that city!  And Elisa's been representing us abroad too, making the most of her Fellowship to spend some time learning lots of new skills with Venki Murthy's lab at Harvard.   She's also found the time to publish a new Frontiers Editorial on all things cerebellar which you can read here.  Candida, our latest project student, has made great progress and generated lots of interesting data, and Chris bravely volunteered to present her work at our most recent internal seminar where she did a fantastic job given she only started 6 months ago!
Darren, Chris and Adna all participated in the department's latest 'Glow in the Dark Science' extravanganza, blowing the minds of local schoolkids with fluorescent stuff.  And finally, it feels like a long time ago, but the pictorial evidence demonstrates that we again did ourselves proud at the DevNeuro xmas party – Grubb Lab doing art means dogs playing poker, with some very special guests (Mark, you know you need to come back every year now, right?)!